Gluten Free Lunch

In our sandwich laden world, a gluten free lunch can be a bit of a challenge.  Yes you can make sandwiches from gluten free bread, but the breads are heavier and the slices smaller, so it's just not the same.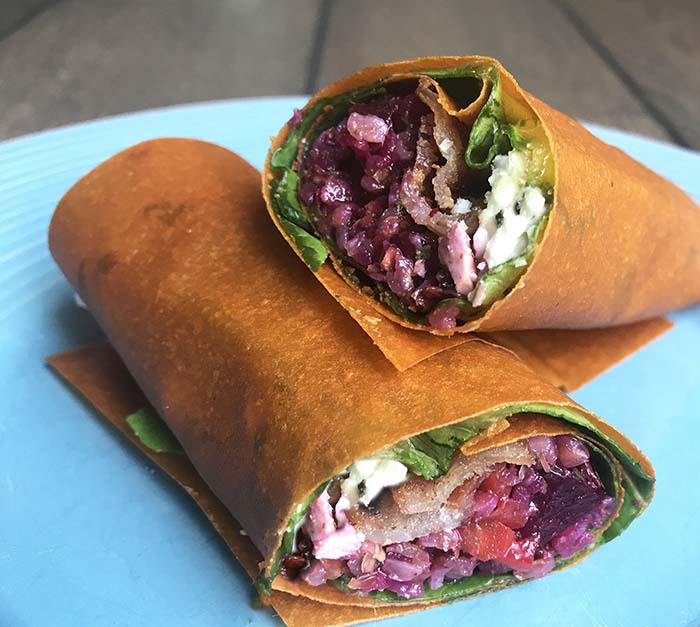 Maybe it's time to dig ourselves out of the sandwich rut and re-think lunch. 
Get a fresh start.
We had a 16 year old exchange student from France staying with us for a few months last year.  What an educational experience it can be to have someone from another country in your home.  After about a week of sandwiches for lunch, she came to me in her adorable broken English and said: "Could I take salad for lunch, I don't think so much bread is good for me" while rubbing her tummy.  And here I always thought of France as the land of amazing bread.  Actually it is, but the thing that the French seem to have mastered is moderation.  So my French girl started taking a simple salad with her salad dressing in the bottom of the container so it wouldn't make the lettuce soggy and she could mix it up when she was ready to eat.  Add a little protein to your salad like some diced chicken, walnuts or sunflower seeds, a chopped hard-boiled egg, or a bit of grated cheese, and you have the perfect gluten free lunch.
Gluten Free Lunch: Leftovers
My husband Jim is not gluten free, but he hardly ever takes sandwiches to work for lunch.   No matter how many types of deli meat you buy or different ways you try to change it up, after while it just gets to be same old same old.  So he has his microwave container, and every evening just before we clean up from dinner he fills it up with whatever is left.  Instant, nutritious lunch! And what could be easier?  Many afternoons he'll come home with stories about how jealous his co-workers are about his lunches.  They want to chuck their sandwiches and dig into his container instead.  I think he shares the odd bite, but mostly he guards his lunch pretty closely.  Check out the dinner page for Jim's lunches.

Gluten Free Lunch: Wraps
Wraps make a great gluten free lunch.  They can be a lighter alternative to a sandwich and there are lots of options.  For that reason there is a whole article just on wraps right here.
Gluten Free Lunch: Grab Box
Looking for kid's lunch ideas?  Just put together a container with a variety of finger foods.  Your imagination is your only limit for this gluten free lunch.  Rice crackers, cheese, nuts, grapes, carrot sticks, celery with nut butter,  an assortment of raw veggies with a little container of dip.  A few things like the crackers or the cheese may need to be wrapped separately.  Just make sure there is some protein in there to keep them going for the afternoon.  The worst thing is the 2:00 crash when the teacher has a bunch of groggy kids to deal with.
Gluten Free Lunch: Salads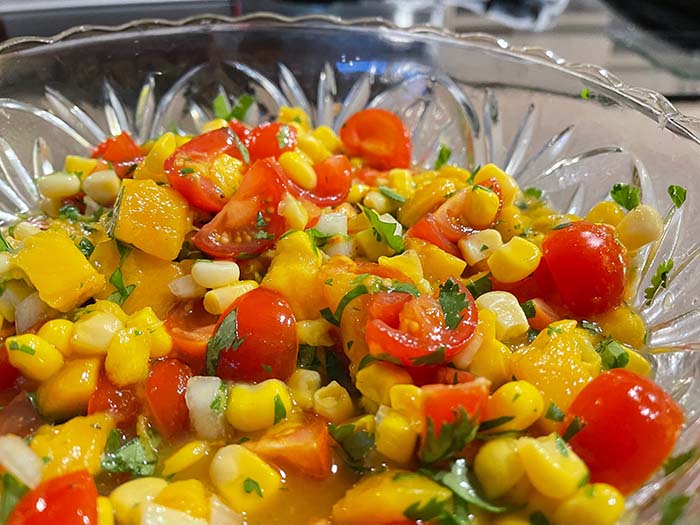 This is my favourite gluten free lunch for those days that I need to travel into the office (I work mostly from home).  I keep a variety of greens on hand: romaine lettuce is nice and crispy, spinach adds some snap and extra nutrients , tender mixed greens give a variety of flavours and textures. 

Tip: to keep your salad from going soggy, put your gluten free salad dressing in the bottom of the container, greens next, then some other chopped vegetables: cucumber, cherry tomatoes, slices peppers.  I like to shred half a carrot in with my salad.  Top it off with some sliced almonds or seeds and voila!  The perfect lunch.  Throw a couple of pieces of fruit and a little bag of mixed nuts, maybe some sliced cheese in a bag and you're set for the day!
Please Don't Fall for the Marketing

The good part about the new found popularity of the gluten free diet is that there are more choices out there.  The bad thing is that there are more choices out there…and they are not necessarily healthy choices.  Cereal bars and cookies and all those packaged convenience foods, just like their gluteny cousins, are highly processed, high in sugar and chemicals and just plain bad for you.  Please take this opportunity to re-think lunch and as Michal Pollan says in In Defense of Food,  "Eat Food".
Home > Gluten-Free Meals > Gluten-Free Lunch
Sources:
"Wheat Belly", William Davis, Collins Canada, May 2012
"In Defense of Food", Michael Pollan, Penguin Books, April 2009