Gluten-Free Away from Home
You've been diagnosed with celiac disease or non-celiac gluten sensitivity and now you feel stuck at home.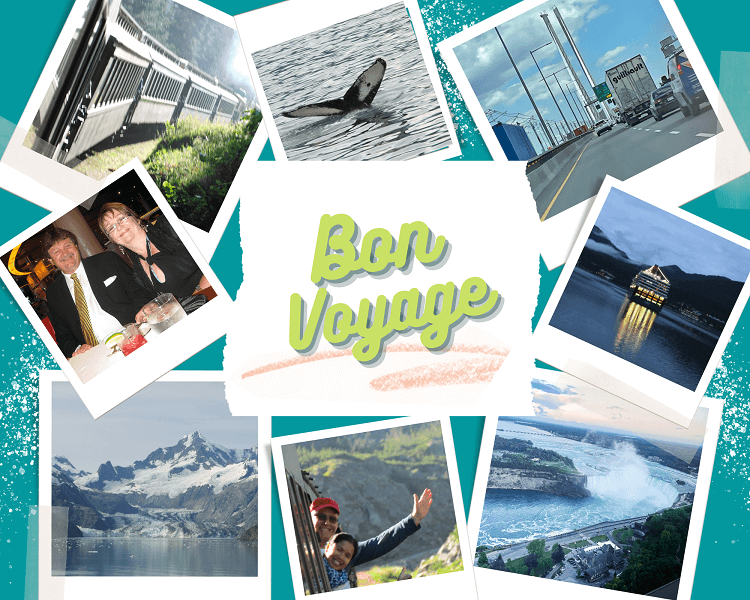 I get it.
You've done your research. You know what foods you can eat and what you need to avoid. But what about a social life?
You may be asking yourself:
Can I travel? Can I go to a friend's house for dinner? Can I go to a restaurant?
If you're like me, you want to live your life. You're willing to take precautions, but you've decided this celiac thing is going to limit you as little as possible. I'm with you. I'm not about to sit at home the rest of my life and not enjoy the company of my friends and family. I want to see the world and savor the flavors.
This is your gluten-free guide to leaving your house. That's right, you can be gluten-free away from home.
Through these pages I'm going to show you how to eat safely in restaurants, how to travel. and what to do when you get that dinner or backyard barbecue invite. 
Navigating the world with a gluten disorder is a challenge, but we're up to the challenge you and me!
Gluten-Free Restaurant Dining
Eating in a restaurant is very doable, you just need to plan ahead.
In the links below I've given you the most complete guide to gluten-free dining on the internet (I know, I've looked).  I go through 7 essential tips for safe restaurant dining including how to choose a restaurant, what questions to ask, how to think about risk and what to look for on the menu. 
There is also a card you can print and take with you. This will help your server and the kitchen to understand your needs.  It comes in both French and English.
I've also added a page where you can see my reviews of local restaurants, and some provided by other readers. You can even add your own review!
Gluten-Free Travel
Planning that first vacation is going to be a bit stressful. You've never done this before and you're not sure where to begin. Will the airline have gluten-free food? What about the airport? Where will you stay? Where will you find food in a strange city or country?
This too is all very doable.
Whether you're getting on an airplane and travelling to a far off land, or getting in your car to explore your own country, province or state, I've got you covered.   You can safely live gluten-free away from home for a few days, a few weeks or more.
Canadian Celiac in Tampa Blog Series
Gluten-Free Holidays, Dinner Parties, Barbecues and Potluck.
This might be the hardest part of eating gluten-free away from home. Restaurants after all have allergy protocols, but if you're going to someone's house, how do you know if they even know what gluten is? You didn't after all, until you had to learn.
You don't have to give up your friends. Even the ones who don't understand. You just need to have a few strategies up your sleeve for dealing with whatever comes up.
You'll find some of your friends and family get it right away and have no problem accommodating your gluten-free diet. Other just don't quite get it. Others still don't want to. That's fine. You've got this and you can handle it.
Hosting A Person Who's Gluten-Free
Are you having a party and one or more of your guests is gluten-free? Are you wondering if you can safely accommodate this gluten-free guest?
First let me say, I love you! And your guest loves you too. You've taken the few extra minutes to find out what's needed and we appreciate it!
First, review the gluten-free food list so you understand what your guest can and can't eat. Then check out the article on holidays and dinner parties linked above. It's written with the gluten-free person in mind, but you will find it helpful.

The thing that's most likely to trip you up if you're not used to this gluten-free thing is cross contamination. If you are serving food that has gluten, then your gluten-free guests' food must be prepared on a clean surface with clean hands. It can't be cooked on a shared grill or in a shared pan. Stirring and serving spoons can't go into gluten dishes then gluten-free dishes.

If you're using any bottled sauces or dressings, show the label to your gluten-free guest. This will go a long way to helping them feel comfortable. Also, be ready for questions and don't take it personally. Your guest has likely been made sick from cross contamination and is just looking for reassurance. You can do this with a little extra care.

If you don't feel you can accommodate, then please be honest with your guest. They will appreciate it and will make their own arrangements.