Gluten Free on a Cruise: Celiac Safe Dining on the High Seas
If you're reading this, my guess is you're considering hitting the high seas, but you're worried about whether you can stay safely gluten free on a cruise.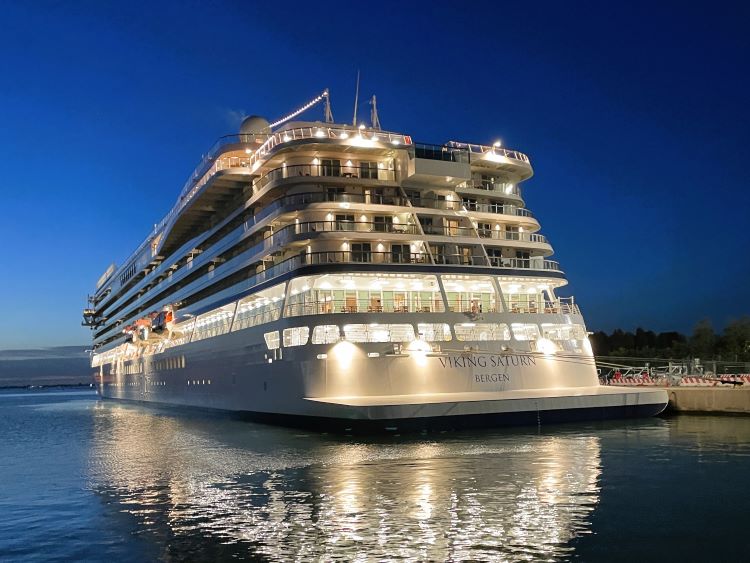 I'm here ease your mind. Maintaining your gluten free diet on a cruise is completely possible. Let me share a few tips from my own cruising experience.  
There is lot's of info here, so you can read through or use the links below to jump to the sections that interests you.
Gluten Free Cruising: Choosing Your Cruise Line
The first step is selecting a cruise that will meet all your needs. Most cruise lines are expert at dealing with dietary requirements, so I expect you'll be pleasantly surprised.
Choose Your Cruise Experience First
Cruising is about more than just food and cruise lines offer diverse experiences.  Some have massive ships that accommodate thousands of passengers. You'll find night clubs, casinos, and common areas with the feel of shopping malls.  Some center around families with merry-go-rounds and water parks. Others like my recent Viking cruise have smaller ships and offer a more personalized feel. They focus on service and exemplary shore experiences. Prices vary too,

My advice is to choose your cruise experience first.  This is about the vacation of your dreams. Once you've homed in on a few cruise lines that offer what you're after, then investigate how they will handle your need for gluten free food.
Pin for Later
Cruise Lines that Offer Safe Gluten Free Dining
My most recent experience was an amazing Mediterranean cruise aboard the Viking Saturn.  Viking, although pricey, is known for their exceptional service. They turned out to be a gem for me and my dietary restrictions.

I was able to personalize my profile, so all the ships staff knew about my restrictions.
Buffet items were tagged with allergens and presented on small trays that were changed often.
Restaurant staff were knowledgeable and able to customize meals to suit my needs.
From the moment I stepped on board, exhausted from a marathon day of air travel, I was nothing but impressed.  Staff were accommodating about every aspect of our comfort, and they were genuinely concerned about my well-being.
Other Cruise Lines That Offer Gluten Free Food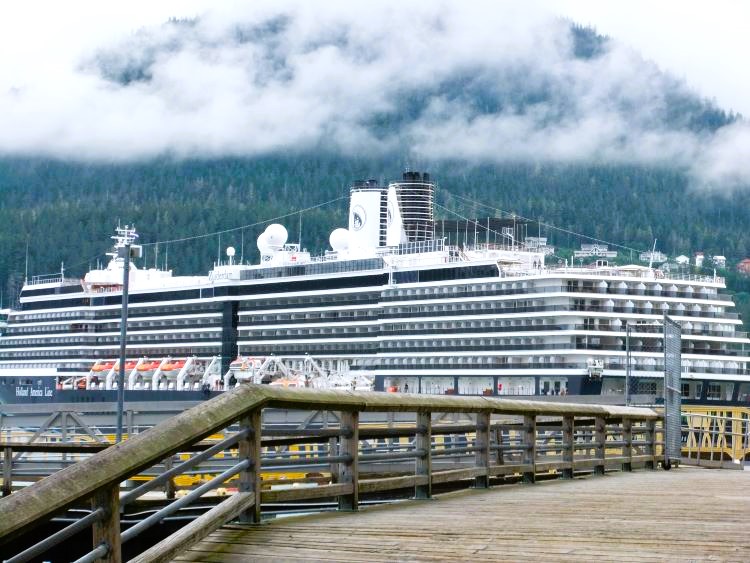 My other encounter with gluten free cruising was Vancouver to Alaska with Holland America.  They did a good job though their approach was very different. Each evening, the chef presented me with the next day's menu so I could choose my meal. Then he ensured that it was safely gluten free.

I've also heard good things about AMA Waterways, Royal Caribbean, Celebrity, and Disney.
Dedicated Gluten Free Cruises
Are you very worried about cross contamination? If so, a dedicated gluten free cruise may be right for you. Celiac Cruise partners with Royal Caribbean and AMA Waterways to offer several voyages per year.

Letting the Cruise Line Know About Your Needs
Step two is to inform the cruise line about your dietary restrictions. Most ask about this during the booking process, but if they don't, reach out and let them know. Be clear that it's not a preference but a serious health need and ask for confirmation that they can accommodate. You won't be their first gluten free guest so they'll know exactly how to assist you.

If you have other restrictions let them know that as well.
Once you've booked your cruise, you'll likely need to set up an online profile. You can note your gluten free requirement there as well.  Staff will have access to your profile and will be ready for you.
Dining Gluten Free on a Cruise Ship
Cruise ships generally have several dining options:

A buffet for casual dining with lots of options that will change over the course of the voyage. 
A la carte restaurants that will likely require a reservation.  These may be semi-casual or formal. 
Snack bars or grills where you can grab a bite any time of the day or night. 
Room service which is often 24 /7 and may or may not be complimentary.
At The Buffet
Gluten Free Waffles Aboard Viking Saturn
Gluten Free Buffet Lunch Aboard Viking Saturn
Buffets can be a source of anxiety. Gluten free and gluten containing dishes are side by side creating the opportunity for spill over and for sharing of spoons and tongs. But there are ways to reduce the risk and put together a safe gluten free meal at the cruise ship buffet.

Talk to the buffet staff and find out how to identify items that are gluten free. Some cruise lines will use labels, or some will have a staff member take you on a walk about.
Walk through the buffet to get a feel for the presentation and the process. For example, on our recent Viking Mediterranean cruise I was happy to see the allergen tags. Also, small trays of food that were changed regularly reduced the risk of cross contamination.
Go early if possible. The less time food sits on the buffet, the less chance of cross contamination.
If you're nervous, ask to have a plate made up from food in the kitchen that's not been out on the buffet.
I thoroughly enjoyed my experience aboard the Viking Saturn. We ate most meals at the buffet with no issues.
Breakfast always included fruit, gluten free bacon, sausages, and bread. Gluten free waffles could be made to order.
Lunch and dinner showcased a range of naturally gluten free meats and vegetable options, with a different roast at the carvery each day. I could always put together a satisfying and safe meal.
Each day featured at least one gluten free dessert though they weren't always dairy free.  No worries though, I could count on fresh fruit and vegan gelato or sorbet.  I ate more ice cream on my 13-day Mediterranean cruise than I have in the last year. Walking tours were a good choice.
A La Carte Restaurants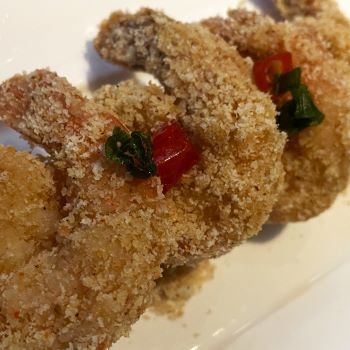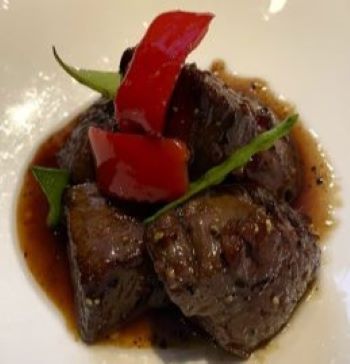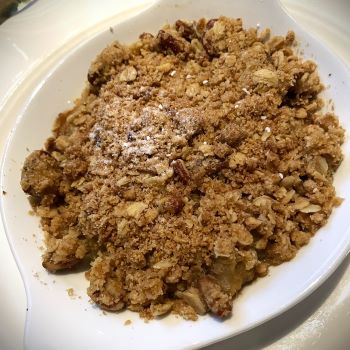 Cruise ships typically have an array of specialty restaurants that will likely cater to your gluten-free diet. Themes and choices will vary by cruise line, but you'll find some variation of the following:

International cuisines like Italian or Asian
A steakhouse or grill offering meals centered around protein.
Gourmet restaurants offering fine dining, wine pairing, or tasting menus with several courses.
A main dining room that offers a new menu each day.
There were three restaurants on board the Viking Saturn:
The Chef's Table was a food and wine pairing experience, and the menu changed every three days.  Substitutions were no problem and the chef even made me a special gluten free apple crumble for dessert.
Manfredi's, the Italian Restaurant offered a classic Italian menu.  They also substituted to meet my dietary requirements. 
A third restaurant called simply The Restaurant offered breakfast, lunch, and dinner with no reservation. The gluten free bread was so soft and warm that I asked for the recipe.  Turned out it was a Schar Ciabatta.  My lentil soup and fish curry were delicious as was the cherry streusel dessert.
I was especially impressed that staff had my profile at their fingertips and were aware of my needs.
Enjoying Stress Free Shore Excursions
Cruising isn't just about the food; it's also about exploring new destinations. Embrace the unknown and I promise you'll find some unforgettable cultural experiences. With a little planning, being gluten free on a cruise can include the adventure of trying local, authentic cuisines. Here are a few tips for doing so safely: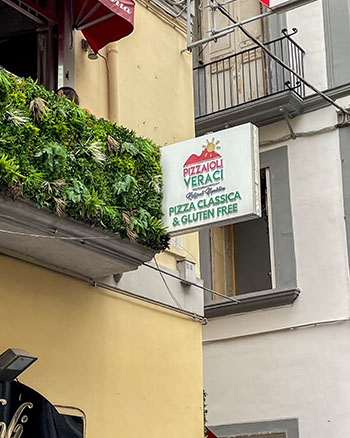 Research local cuisines before you embark on your cruise. Understanding common ingredients and where challenges may lie will help to reduce stress. The Mediterranean countries we visited were all celiac friendly.
Look up local celiac associations. They often have great advice for tourists and resources for finding gluten free food. The Italian Celiac Association is especially helpful.
Print off gluten free travel cards in the local languages. 
The Find Me Gluten Free app has crowd sourced reviews of restaurants worldwide. It helped me find the most amazing pizza I've ever had in my life! No, I'm not exaggerating.  Naples, Italy is the birthplace of pizza and I totally understand the hype.  My new mission in life is to learn how to duplicate that Neapolitan pizza crust.
Join gluten free travel groups on social media. You can post a question like "I'm in Split, Croatia today, any recommendations?" You'll get helpful suggestions from other travelers.
If you book tours that include food, check with your cruise director or the tour company to ensure they can offer gluten free alternatives.
Gluten Free Alcohol on a Cruise Ship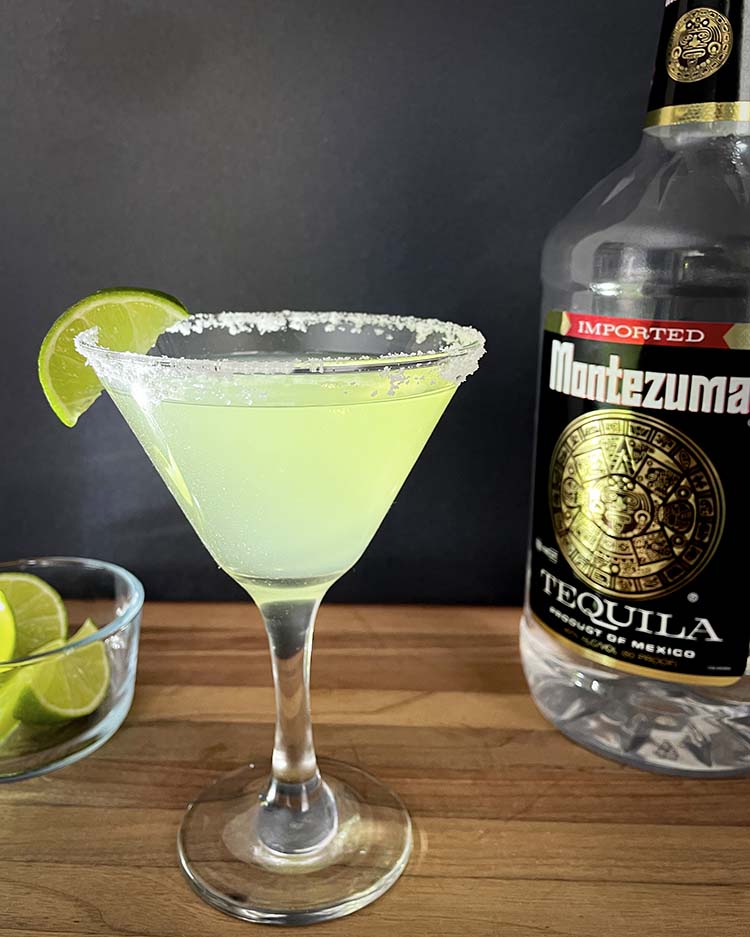 Back on the ship there's sure to be nightlife, so let's talk about alcoholic beverages.

Most cruises offer a variety of wine, beer, and spirits. There may be a drinks package that you can buy in advance, and some offer complimentary wine and beer with meals.
For you and me with celiac disease, it's essential to know which drinks are safe and which to avoid. Most hard liquors are gluten free as are wines, ciders, and some hard seltzers.  There are gluten free beers but they're not common on cruises.  I did find gluten free beer in several of our ports, so that was an unexpected treat. 
You can find more information about safe alcoholic beverages on my gluten free alcohol page.
Gluten Free on a Cruise: Concluding Thoughts
I know embarking on a cruise seems overwhelming.  You're giving up control of your food and that's scary.  I'd like to encourage you to embrace the uncertainty.  You can stay safely gluten free on a cruise.  Better awareness of celiac disease had led to better accommodation worldwide, even in the middle of the ocean.

 This is an adventure, and like any adventure, it's unpredictable and exciting.  Don't pass up the trip of a lifetime because of dietary restrictions.