Gluten Free Snacks to Grab and Go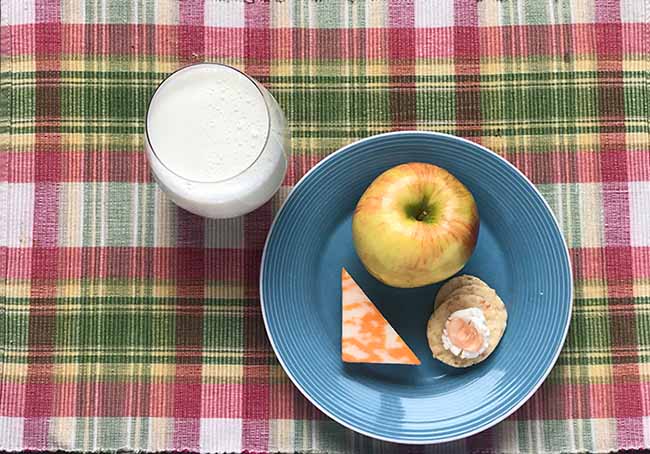 Gluten Free Snacks: Families are always looking for nutritious and Gluten Free Snacks for kids and for us adults too.  This is totally a part of your healthy gluten free diet plan.  In fact they are an essential part.  Popular diet and nutritional advice tells us to eat 3 meals and 2 snacks per day.  As much as there are issues with popular diet advice, this one is true.  If you're trying to watch your weight and be healthy, you'll actually eat less if you never allow yourself to get too hungry.  If you're trying to gain weight like many celiacs, these extra meals are an opportunity to take in a few extra calories.
It's what you do with it that counts.
Gluten Free Snacks:

On the Go!


When you're on a gluten free diet it's important to be a bit plan-full about your food, especially on those days when you're shopping and running errands.  You can't count on being able to just pick something up on the go, so having a gluten free snack that you've prepared at home in your bag or in the car with you will save you from that large bag of chips at the gas station.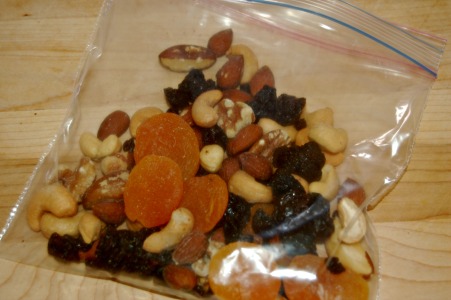 Gluten Free Snacks: 

Don't Be Fooled


Thanks to the popularization of the gluten free diet, there is no shortage of gluten free junk food out there.  Many processed food producers are jumping on the band wagon and removing unnecessary gluten from their products where it's easy to do so and slapping a big "gluten free" label on them, as though it's supposed to be healthy.  Don't be fooled.  Potato chips are still potato chips, cookies are still cookies. Yes they qualify as gluten free snacks but they are still bad for you, even if they're gluten free.  Yes you need to treat yourself once in a while, so if these things don't upset your stomach, go ahead…in moderation.

I'd like to suggest some alternative gluten free snacks.  Nutritious between meal tidbits that will support your quest for better health, be fun to make and taste great too.

Gluten-Free Rice Cakes 7 ways:  If you think you don't like rice cakes, maybe you need to give them a second chance.  They are versatile and tasty when crowned with your favorite toppings.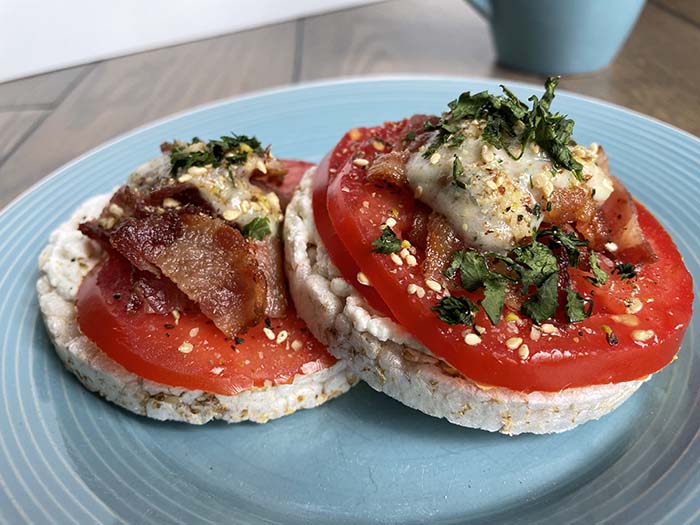 Fun, Nutritious Between Meal Tidbits

Popcorn
If you can tolerate corn, get yourself an air popper.  Stay away from the microwave stuff – too many chemicals and unhealthy oils.  An air popper makes great light popcorn.  And some real butter (don't worry it really is good for you) and sea salt for a traditional treat.  Or add some spices to change things up.  Sea salt and onion powder.  Olive oil and oregano.  Turmeric and cumin.  Butter and dill.  Experiment.  The worst that can happen is you spoil a batch and have to start over.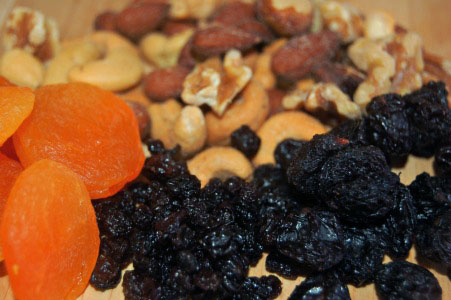 Nut's and dried fruit
This gluten free snack is fairly high in calories and good fat.  So if you're trying to watch your weight keep the portion size to just a handful.  This is a great snack though because you're maximizing the nutritional value of those calories, so just a handful should fill that empty spot.
Homemade Gluten Free Granola Bars
These are easy to make, nutritious and taste great.  They're sweetened with honey so if you're minimizing added sugar which is a good thing.  There is some sugar in the chocolate chips and cereal. 

A little semi sweet dark chocolate is good for you.  Wrap them individually and you have an easy grab and go gluten free snack. Here's the recipe.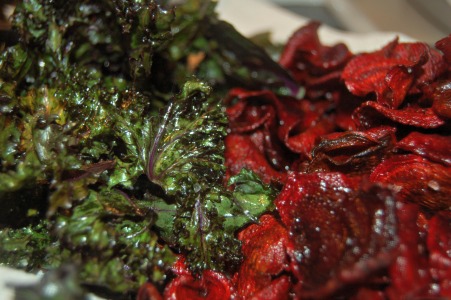 Veggie chips
If you want to kick up your gluten free snack game a bit you can make your own chips.  It's kind of fun, not that hard once you get the hang of it and they taste so much better than boring old store bought chips.  Try beets, carrots, potatoes (of course), parsnip, anything you can plop into the fryer. Pair them with easy, crispy kale chips and you have a gourmet T.V. gluten free snack.  Yes they are fried so enjoy in moderation of course.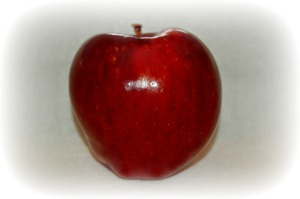 Whole fruit
Yes, nature gave us gluten free snacks package beautifully and portable in a variety of fashionable colours.  Toss an apple or a pear or a banana into your bag and you have something for when you're broadsided by the afternoon hunger monster.  A bowl of grapes and a few cubes of cheddar can handle the movie munchies.
Raw Veggies
Sliced cucumber with vinegar and sea salt makes a nice salty alternative to chips.
Remember the celery sticks with peanut butter from when you were a kid.  Still tastes great and still a healthy snack.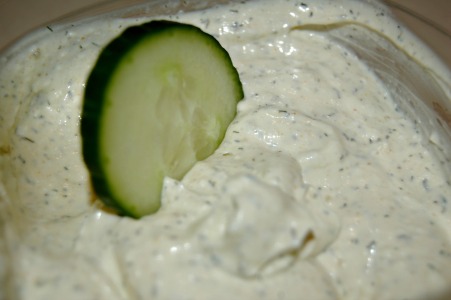 Classic veggies and dip. 
There are lots of easy homemade dips that you can whip up in a few minutes that have no chemical additives and no added sugar. 
Try this: 1 part sour cream to 2 parts mayonnaise.  Season with salt & pepper.  Then add some dill, paprika and chopped chives (optional).  Or start with the same sour cream and mayonnaise mixture and add honey, Dijon mustard and mince garlic.  Or how about horse radish and chopped pickle with a little onion powder?
Packaged Gluten Free Snacks

| | |
| --- | --- |
| Okay, it's confession time.  I have a weakness for Lay's Classic potato chips.  I don't buy them often because if they are in the house, they're not safe.  Actually the sealed package provides them some reprieve.  So long as it's sealed I can resist, for a while any way.  But once the bag is opened, I'll tell my self I'll only have a small bowl, but I'll circle the cupboard like a blood thirsty wolf and …okay enough of that…it's an addiction. | |
But not everything that comes from and bag or a box is evil.  These Way Better chips are available at Costco and they are scrumptious!  And look at the label.  Just goes to prove that great tasting food can be made with quality ingredients.  So as always, read the label.  Avoid anything that you don't recognize as food and enjoy responsibly ;)
Home >Gluten Free Diet >Gluten Free Snacks