Gluten Free Wraps

Gluten Free Wraps are so easy and versatile you may give up your search for gluten free bread that leaves you feeling crumbled.  Wraps are perfect for lunches and there are so many ways you can use them to make meals more interesting while maintaining a healthy gluten free lifestyle.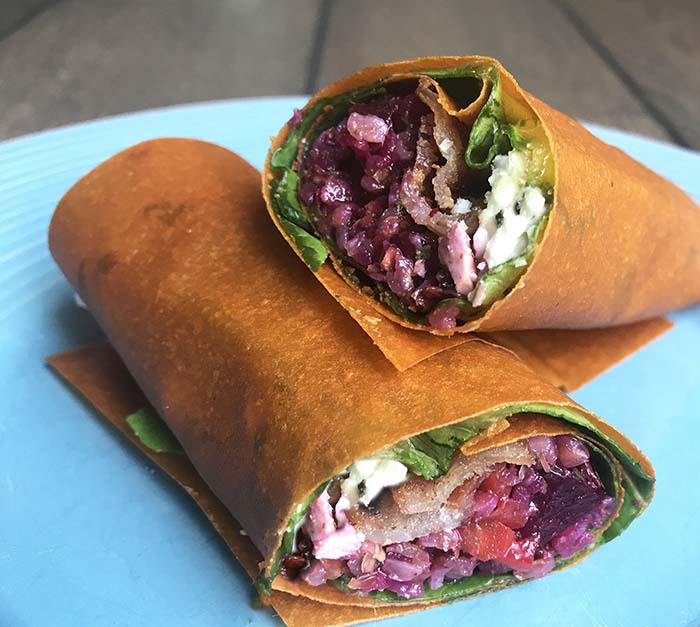 Gluten Free Wraps, Better Than Bread?
Well, you can't really make toast out of them, but in many ways I'd say yes.  Here are some of the reasons I often reach for a gluten free wrap instead of bread.  
They Travel Better:  Ever pack a loaf of gluten free bread or even sandwiches only to find a squished soggy mess when you reach your destination?  Gluten free wraps are already flat.  You can throw a package of them into your suitcase, lunch bag or cooler along with your fillings and make them up when you get there, or make up the wrap in the morning or even the night before.  
They May Be Healthier:  Check the nutrients list as these vary according to brand, but you may find your gluten free wraps have less calories and carbs than gluten free bread.  This is especially true if you choose the ones made from veggies like carrots or tomatoes, or if you go with lettuce wraps. 
They Store More Easily:  For much the same reason as the travel advantage, gluten free wraps store quite nicely in the freezer.  They are already flat so you can keep stocked up and even keep a variety of types and flavours on hand.  Ten or fifteen seconds in the microwave softens them up so they're nice and soft and wrap beautifully.
They Don't Crumble:  Isn't this the biggest complaint with gluten free bread?  It's true that some gluten free wraps break if you stuff them too full, but the best ones hold together pretty well and don't leave you with your sandwich filling all over your lap.
You Can Make a Whole Sandwich:  The second biggest complaint about gluten free bread is the size.  Everyone else has a normal looking sandwich and yours fits in the palm of your hand with room to spare.  Gluten free wraps allow you to have a sandwich that looks and feels like it belongs in the grown up world.  
They're Versatile:  Try a breakfast burrito, or a personal pizza.  Warm up a gluten free wrap and cut it in triangle for dipping or as a substitute for flat bread.  Make or buy corn tortillas for tacos or chips.  How about a cheesy quesadilla? 
Gluten Free Wraps: Brands, Options, Uses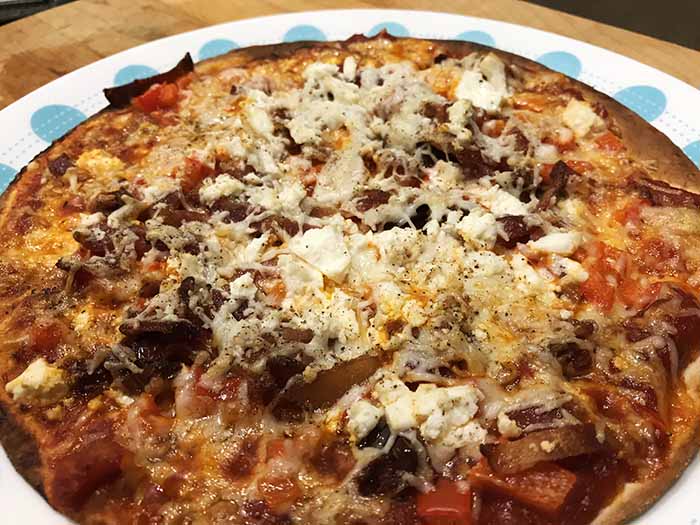 When I was first diagnosed with celiac disease there were very few options on the market so I made my own gluten free wraps.  They're  pretty good, very healthy and easy to make, but let's face it,  there are times when you need to put together a quick lunch and want to have something ready made. 
Check out my Gluten Free Products page in the Gluten Free Wraps section for some favourites and usage suggestions. 
Some, like the Toufayan brand hold together nicely and have a pleasing texture and flavour.  Other's like the Food for Life brown rice wraps make a lovely flaky pizza crust for an easy lunchtime personal pizza. 

Keto Friendly Wraps
If you are on a keto diet, then you're avoiding anything made with grains.  This includes rice or other grains and legumes like beans or chickpeas.  These are things that gluten-free flour is usually made from.
Lettuce wraps are an excellent low carb, keto friendly choice as are anything made from almond flour, coconut flour or ground flax.  Here are some examples:
Gluten Free Lettuce Wraps:
The magic of lettuce as a gluten free wrap is that it's not only easy, low carb and low calorie, it's so readily available.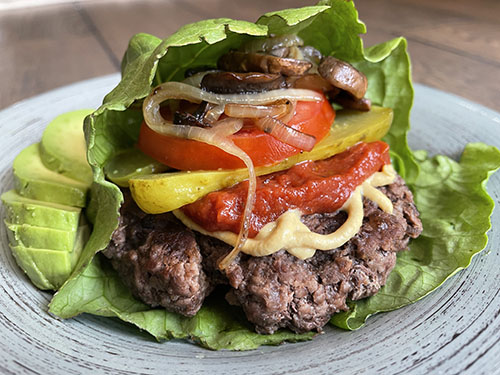 Lettuce is an excellent choice if you are out at a restaurant and the gluten free choices are limited. Many burgers and sandwiches are gluten free except for the bread. Of course ask all of the questions you normally would when restaurant dining to ensure you're safe from cross contamination.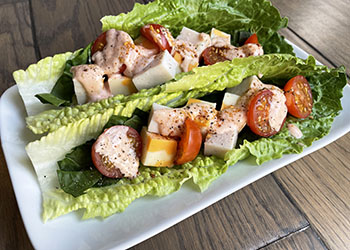 At home or travelling lettuce works well as a gluten free wrap for the same reasons. It is so simple, light and easy. Lettuce wraps work well with egg salad, tuna, or salmon, but be creative and see what works for you. Just pick a few nice broad leaves, spoon in the ingredients and roll it up. The soft, broad ends of romaine leaves work well or you can make lettuce "boats" out of the smaller leaves like in the photo.  Live Boston lettuce it works great and won't split on you. 
Gluten Free Flax Wraps:
This is from the Wheat Belly book by Dr. William Davis:
3tbsp flax seed
¼ tsp onion powder
¼ tsp paprika
¼ tsp celery salt or sea salt
¼ tsp baking powder
1 tbsp coconut oil melted plus more to grease the pan
1 tbsp water
1 egg
Mix the dry ingredients together
Add the oil, water and egg.  Mix well.
Pour into a greased glass pie plate and spread evenly
Microwave for about 2 ½ min.  Time will vary depending on your microwave.
Method:

(photos are of the almond / coconut wrap below which is a bit lighter in colour.  Method is the same)


Mix the dry ingredients together

Add the oil, water and egg.  Mix well.

Pour into a greased glass pie plate and spread evenly

Microwave for about 2 ½ min.  Time will vary depending on your microwave.

Loosen the edges with a spatula and lift out


Fill and serve

Gluten Free Almond / Coconut Wraps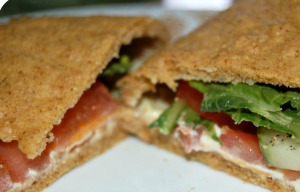 This is a SCD (Specific Carbohydrate Diet) friendly version.  It's not only gluten free, it's starch and grain free.  The recipe is the same as above, just substitute the 3 tbsp ground flax seed for 2 tbsp ground almonds and 1 tbsp coconut flour.  Substitute the baking powder for ¼ tsp baking soda and a squirt of lemon or lime juice.  I find this one cooks in the middle best if it's raise off the bottom of the microwave.  You can invert a second pie plate to accomplish this.
Gluten Free Rice Paper Wraps: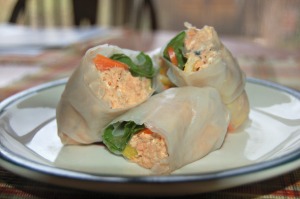 Rice paper wraps are not low carb or keto, but they do make a simple, tasty alternative.
These are, not surprisingly, Asian in origin.  You'll find them in any Asian market and now in most grocery stores.  You can stick to the theme and fill them with julienne veggies, bean sprouts and a little peanut sauce or sesame oil, or you can make it your own and fill your rice paper wraps with whatever you like.  You can also roll them nice and tight and deep fry them.  Yum. 
Here are the basics of how to make your gluten free rice paper wraps.
You might find these a little tricky at first but once you get the hang of it, they may become a go-to favourite.






Fill a plate that's a little bigger than the wrap with hot water from the tap.  Don't use boiling water.

Soak the wrap until it's softened a bit but not flimsy.  This is where the trick lies.  You'll feel like it's still too stiff to roll, but it will continue to soften on the board as you add your filling.




Lay it flat and add your filling. 






Fold over the sides, then role.

Voila!