The Complete Mediterranean Cookbook
Review: The Complete Mediterranean Cookbook
500 Vibrant, Kitchen Tested Recipes For Living and Eating Well Every Day
Title:  The Complete Mediterranean Cookbook; 500 Vibrant, Kitchen Tested Recipes For Living and Eating Well Every Day

 Author: The Editors at America's Test Kitchen

Genre: Cookbook

Publisher: Penguin Random House (2016)

Pages: 430
About The Complete Mediterranean Cookbook
This is not a gluten-free cookbook, but many of the recipes are naturally-gluten free.  The ones that are not are easily converted once you understand which ingredients to substitute.
This cookbook, like others from America's Test Kitchen is more than a collection of delicious recipes and beautiful photos.  It's educational.  You can really spend some time reading this like a book and you'll end up smarter for it.
It starts with an explanation of the Mediterranean diet, what it is, why it's so popular and why it's gained the reputation of being a healthier alternative to the standard American diet.
This ATK (America's Test Kitchen) book takes a healthy approach to the Mediterranean diet.  It focuses on vegetables, fruits, grains, fish and seafood; fresh and in season where possible.  There are some meat dishes and sweet treats but these take a back seat in the book as they should in our diets.
It covers portion sizes too.  How much pasta is a serving?  How much meat or chicken?  Hint, it's less than you think.
There is a Mediterranean diet pyramid to help you understand the food groups that should be more and less prevalent in your healthy diet.  Beans and grains daily.  Meat and poultry less often.  There is a section on meal planning and stocking your pantry to cook Mediterranean meals and a whole chapter on how to buy, use and store olive oil!  
You'll learn:
basic techniques like how to roast garlic and toast almonds - 5 ways
how to make 5 variations of hummus from a single base recipe
The book covers flavor profiles from across the Mediterranean region.  You get the subtle delicate and smoky flavors of Europe along with the robust aromatic spiciness of northern Africa  and the middle east. 
Many of the recipes have step by step photos that teach you skills like:

how to prep artichokes
how to cut a bell pepper
how to roll grape leaves
how to roast red pepper (mmm, roasted red pepper)
Each chapter includes an overview of the key ingredients used.  Did you know that there are 15 types of salad greens or a million (literally) things you can do with chickpeas.  
Many of the grains do contain gluten, but with a little knowledge about converting the Mediterranean diet to gluten free, you can use these recipes with appropriate substitutes.

My Review
The thing I love about America's Test Kitchen cookbooks is the way they write their recipes.  
You get helpful background on the ingredients, why they were chosen and what alternatives they tried.  Each recipe has a "Why this recipe works" section which is really practical especially if you might be substituting ingredients for your own tastes, dietary needs or what's in your pantry.
If you've been following my monthly newsletter, you know that I've been exploring the Mediterranean diet for my husband and myself as a way to wean off our Keto diet (which has been quite successful) without going back to the old ways and reversing everything we accomplished.  So far it's worked out very well and trying the recipes has been a lot of fun.
I've only tried five or six of the recipes but I've already chosen a few favorites and put into our regular meal rotation.  The Greek Zucchini Stew is a delicious and hearty alternative to pasta and can be served along with a meat dish or as the centerpiece of your meal.  The Chickpeas with Spinach, Chorizo and Smoked Paprika is a Spanish style stew with a deeply flavorful sauce that can also stand on its own or act as a side. It may actually replace my Chana Masala as my favorite dish.  I'm salivating just thinking about it.
More important than the actual recipes, is the ideas you'll get for your own creations.  Yogurt as a condiment and a base for sauces and dressings.  More chopped herbs, nuts and seeds as a garnish.  Lightening up on the cheese and meat, using them more as a condiment rather than allowing them to dominate the meal.
Do I Recommend This Book for You?
Absolutely!  
The recipes range from simple to complex, so no matter the level of your cooking skill  there is something for you.  And with all the instructional material I think you'll find your cooking skills will progress to master chef status before you know it.
The Mediterranean diet is highly recommended for patients with celiac disease by some of the world's most renowned celiac experts.  It's been shown to have a positive affect on the microbiome and to reduce many chronic diseases like cardiovascular disease, obesity,  hypertension, and diabetes.  If that's not a reason to give it a try I don't know what is. 
If you prefer a diet of natural, whole foods that you cook at home.  If you love having the aromas of home cooking fill your kitchen.  If you like to learn about new ingredients and incorporate them into your favorite recipes, then this book is for you!
Enjoy!
---
Check out my FREE Printable Gluten-Free Food List and Newsletter!
Up to the minute information about
Living Gluten-Free, Simply and Naturally
---
Home > Gluten-Free Books > Metabolical
You Might Also Like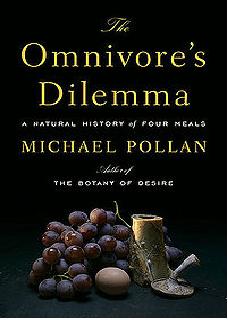 ---