Review: Becoming Sugar-Free
How to Break Up with Inflammatory Sugars and Embrace a Naturally Sweet Life
Title: Becoming Sugar-Free: How to Break Up with Inflammatory Sugars and Embrace a Naturally Sweet Life. 

Author: Julie Daniluk

Genre: Well being, diets and weight loss

Publisher: Penguin Canada

Pages: 328
About Becoming Sugar-Free
Julie Daniluk is a Canadian registered holistic nutritionist* with a back-story that reveals a tumultuous relationship with food.  In Becoming Sugar-Free she invites us into her own life and her struggles with sugar while bringing in the science around why so many of us have the frenemies relationship with sugar that we have and what we can do to solve the problem.  She goes into detail about sugar substitutes, what's good and bad, and provides lots of suggestions and recipes. 
My Review
I've been a fan of Julie Daniluk's since long before my own celiac diagnosis.  
I was in a Chapter's store in Toronto and her 2011 book Meals That Heal Inflammation caught my eye. I didn't know yet that I had celiac, but I knew that something was not right with my digestion and the thought of it being inflammation related made sense.  I picked up her book and I was hooked, and determined to eat healthier. 
Becoming Sugar-Free is a continuation of that earlier work on inflammation but with a focus on sugar and all the negative affects is has on our bodies.  And the affects are many; from weight gain to mood swings to joint pain, brain fog and bloating.    
If you subscribe to my monthly newsletter, you know that I've been exploring the relationship between celiac disease, sugar and gut heath.  It's been and interesting journey and I don't think it over.  This book has been one of my key references and also a resource for some changes I'm making in my own diet. 
I just love Julie's writing style, she's so relatable.  It's like she's talking with you over coffee; or maybe over an unsweetened herbal tea ;)  She introduces us to her family: her sister, her nieces and nephews and her husband, all of whom she's recruited to be her taste testers and co-creators in the kitchen.  It sounds like great fun!
As she shares her personal challenges and triumphs, Julie expertly weaves in the scientific evidence, alternatives and practical solutions.  As a registered holistic nutritionist (R.H.N) Julie is licensed to give dietary advice and takes a whole life approach, acknowledging how our emotions and life circumstances drive our food choices and vice versa.  She realizes that a one-size-fits-all approach doesn't work for everyone and offers alternative paths to "breaking up with sugar".
My biggest takeaway from Becoming Sugar-Free, besides validation that my own continuing digestive upset may be sugar related,  is a good understanding of sugar alternatives.  Julie goes into great detail about the various natural and artificial sweeteners.  She explains the pros and cons of each and their recommended uses.  I went into this thinking if it's not sugar or honey or maple syrup then it's an artificial sweetener and it's bad.  It turns out there is much more to it and there are some very good choices if you're looking to avoid sugar yet have a little sweetness in your life. 
---
Check out my FREE Printable Gluten-Free Food List and Newsletter!
Up to the minute information about
Living Gluten-Free, Simply and Naturally
---
Do I recommend this book?  Yes.  
If you're doing fine with your gluten-free diet and all your symptoms have gone away and your are at the perfect healthy weight,  then you may not be interested (maybe you should be - wait for my next review on Robert Lustig's Metabolical). But if you continue to have digestive issues and you think sugar may be a problem then I highly recommend "Becoming Sugar-Free"
Home > Gluten-Free Books > Becoming Sugar-Free
You Might Also Like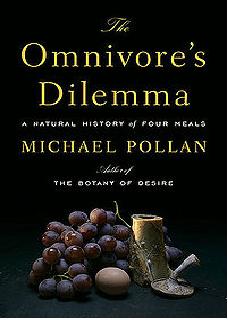 ---
Notes:
R.H.N. (registered holistic nutritionist) is self regulated in Canada meaning there is no government oversight.  The length of the courses (hours of instruction) vary.  I just want to be clear that this designation is different from a dietician which requires an undergrad degree in human nutrition.