Gluten Free Sauces: Roasted Cherry Tomato Sauce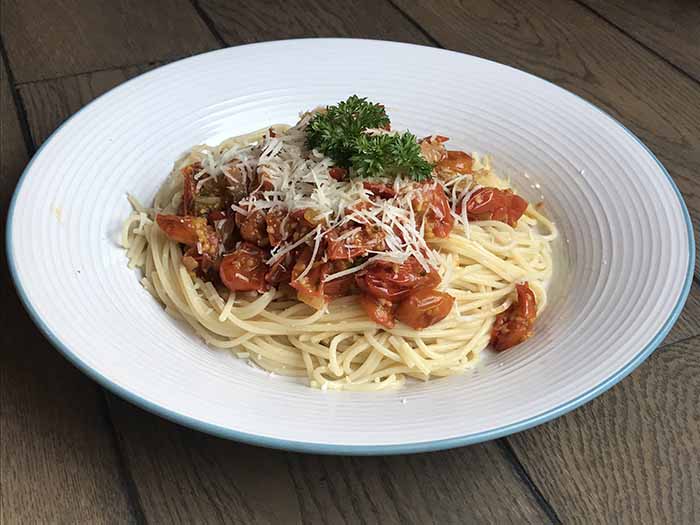 Garden fresh cherry tomatoes are the star of this show.  Perfect with pasta or over garden fresh cauliflower, this gluten free sauce practically makes itself.  The richness of the oven roasted tomatoes is what makes it truly unforgettable and the ease of preparation is what will make it your favourite.  Bookmark this page, you'll be back ;)   

My Aunt Carol from Bancroft Ontario gave me this naturally gluten free sauce recipe along with a big basket of cherry tomatoes from her garden.  What a jackpot!  If you're having family for dinner and you want to look impressive but don't want to put too much effort into it, this is your solution.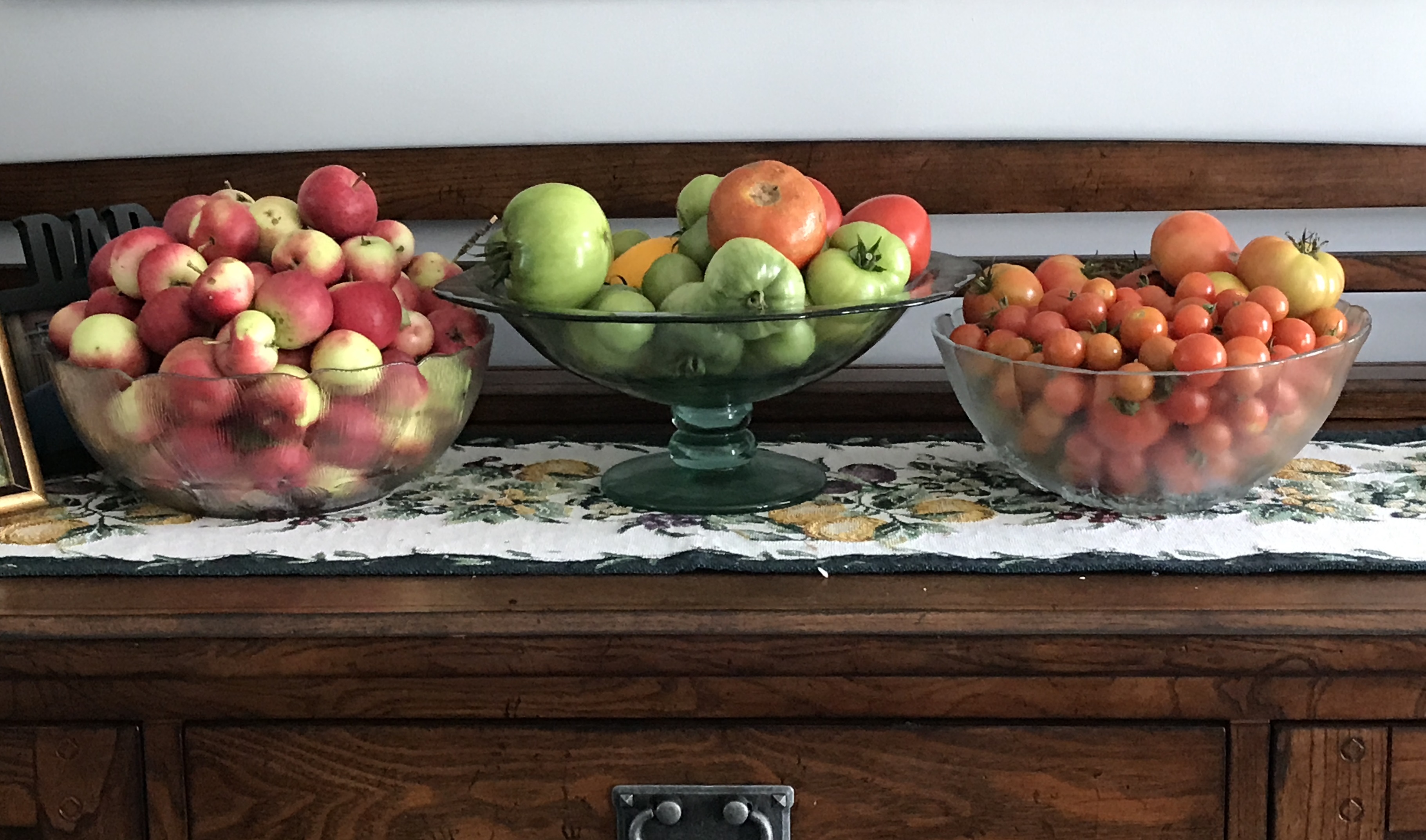 The whole process takes a little over an hour but there is very little direct management, so this can do it's thing while you do other things.  Just remember to set the timer while it's in the oven.  You don't want to forget it and ruin all of those wonderful tomatoes!
Ingredients
2 - 3 pounds of cherry tomatoes
olive oil
1 large yellow onion, diced
1 tbsp fresh garlic, minced
Herbs, fresh or dried: basil, oregano, thyme - your choice or choose all of them.
Kosher salt and fresh ground pepper
Method
Preheat oven to 400°F
Toss the cherry tomatoes with just enough olive oil to coat and spread out on a parchment lined baking sheet
Roast in the oven 25 - 30 min.  Keep an eye near the end.  You want them starting to brown so you get that lovely carmelization, but they will burn easily at this stage. 
Meanwhile in a sauce pan on the stove, heat some more olive oil and sauté the onion for a few minutes. 
Add the garlic and herbs, then the cherry tomatoes with all those precious juices from the pan.  Stir to combine and then simmer, stirring occasionally for about 25 min.  
You can serve this garden fresh, gluten free, freaking awesome tomato sauce right away or keep it in the fridge for up to a week.  You can even freeze it but I can't imagine it would last long enough to make it to the freezer.  
For more on making your own gluten free sauces go here
For more naturally gluten free recipes go here
Join the conversation on my Naturally Gluten-Free Facebook page (link below) and let me know what you thought of this Gluten Free Teriyaki Sauce recipe and if there are any other recipes you'd like to see.
Also check out my YouTube channel.  I'll be adding videos there on a regular basis.  I'd love you hear your feedback and your questions.
Home>Gluten Free Sauce> Gluten Free Roasted Cherry Tomato Sauce.