Gluten Free Ethnic Cooking
Gluten Free International Cooking
When I first started to explore gluten free international cooking, I was pleasantly surprised to find that over use of wheat in the diet is really a European thing.  Many of the recipes we consider staples in North America came across the ocean from Europe and the UK.  One of the many beauties of diversity is that we get to try new things and the food that comes to us from Asia, India, Ethiopia and Mexico is often naturally gluten-free.
Pad Thai
Naturally Gluten-Free strategy:  
One on the best ways to enjoy your gluten free diet is to embrace the cuisines of the world.  
Try gluten free international cooking to add some variety and fun to your meals.
The other thing I was pleasantly surprised to find was that many of the dishes that I thought I had to go to an international restaurant to enjoy, really aren't that complicated to make at home.  The pantry may need a bit of adjustment as you add some new spices and ingredients, and that's the fun of it.  You get to experiment, and you keep the family on their toes.  They won't know what to expect as the flavours of the world emerge from your gluten free kitchen.
Gluten Free Around the World

This is far from an exhaustive list of the nearly endless choices foods from around the globe that are gluten free.  It's just a tiny taste of a few of my favourites that have become common in North America as we continue to travel the world and immigrants grace our shores and bring their culinary traditions with them.
Gluten Free Mexican Cooking
Baked Enchiladas

Mexican food is mostly corn based and corn as you know is a gluten free grain.  Who doesn't love a crunchy taco or a cheesy quesadilla?  Or try baked enchiladas, a cheesy Mexican alternative to lasagne that can be made with beef or vegetarian with beans.  Making your own tortillas is fun and really simple.  Get the kids involved.  They'll enjoy getting their hands in the dough and they'll be proud of being part of getting the meal on the table.  You can buy corn masa in the supermarket order a tortilla press online and you're ready to go.  Just be careful when it comes to buying readymade.  Old El Paso hard taco shells are gluten free, but the soft shells are made from wheat flour.
Gluten Free Indian Cooking
The spices that make a curry so fragrant and flavourful are the turmeric and cumin, coriander, cinnamon, ginger and such.  These are not hot spices.  It's the addition of chillies in whatever quantity works for you that adds the heat.
Chana Masala
Indian food is all about those amazing and magically aromatic spices.  The dishes often have legumes at the base like lentils or chickpeas which are naturally gluten-free.  The first time I made Chana Masala from my "Spilling the Beans" cookbook I was hooked.  If you can master your own curry dishes you'll be hooked too.  Not fond of hot spice?  You have control.  Indian food can be as mild or as spicy as you want to make it. 

---
Gluten Free Chana Masala: This is another naturally gluten-free and vega Indian recipe that is oh so special.  I keep coming back to this one time and time again.
Gluten Free Asian Cooking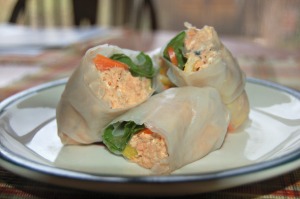 rice paper wraps
Asian cuisine is rice based and rice of course is a gluten free grain.  The twist here is that many dishes of Chinese, Japanese or Thai origin contain soya sauce which is made from soy beans fermented in wheat.  Just substitute for gluten free soya sauce or tamari and you're on your way.  There is almost no limit to what you can do with a stir fry.  Use brown rice as the base to up the nutritional value and reduce the glycemic index and you can't get a healthier, tastier, easier meal.  Once you've mastered the fried rice and stir fries, kick it up a notch and try Japanese miso soup.  Forget those doughy chicken balls and greasy egg rolls that have become the North American version of Chinese food; try rice paper rolls Vietnamese style with peanut sauce, or traditional Pad Thai.  Many Asian ingredients can now be found in regular supermarkets, or if you live in the city, chances are there is an Asian market close by.  I just found miso paste and wakame at The Bulk Barn!
Gluten Free Ethiopian Cooking
This is a new discovery for me and one that I look forward to exploring more deeply.  Traditional Ethiopian injera is a sourdough bread that looks more like a big pancake really and is made from fermented teff, which is a gluten free grain.  It is often served along with spicy meat dishes and featuring beef, lamb and chicken along with vegetables and lentils.  Utensils are not commonly used in Ethiopia.  Injera is used to pick up bits of entrees and side dishes.  If there is an Ethopian restaurant in your area I suggest checking it out to get a taste of this unique, delicious and largely gluten free fare.  Or just google a few recipes and try it out for yourself.
Gluten Free Mediterranean Cooking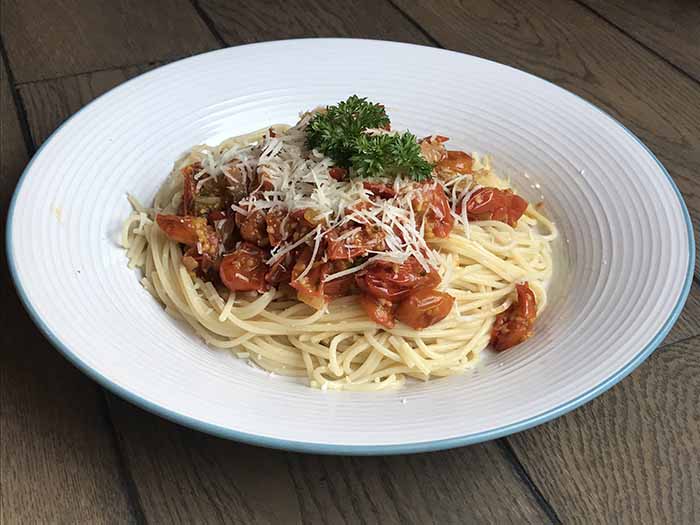 Italy, France, Morocco, Greece, Lebanon, Syria, Turkey, Israel; all border the Mediterranean Sea yet all have their own, very distinct recipes and traditions.  Mediterranean cuisine has become conflated with the Mediterranean diet which we in North America point to as a healthy contrast to our own S.A.D. (standard North American Diet) that we are now beginning to understand may be the cause of many of the chronic illnesses we suffer here that don't seem to be present to the same degree in "over there".  We don't typically think of food from this region as gluten free,  there is certainly the bread, pizza, pasta element that we've embraced here and that all have gluten free versions, but healthy Mediterranean cuisine is more about the olive oils, fresh vegetables like tomatoes, zucchini, eggplant, cucumber;  fish, sea food and moderate amounts of red meat.  Greek salad, one dish meals like ratatouille, fragrant soups and hearty stews.  All of these can be easily made gluten free, are oh so tasty and healthy.
Gluten Free Portuguese Cooking
Black-eyed Peas with Onions and Red Pepper
I tend to lump Portugal in with the Mediterranean countries in my mind, but though many of the influences are similar, Portugal does not in fact border the Mediterranean.  I recently bought a cook book called "The New Portuguese Table" by David Leite and was surprised to find that tiny Portugal has several distinct geographic regions each with its own individual fare.  The coastal regions fairly brim with fish and seafood including Portugal's iconic salt cod, which by the way has a Canadian connection as years ago the Portuguese fished for cod off the coast of Newfoundland.  Inland mountainous regions feature lush gardens rife with fresh tomatoes and other vegetables.  Here meat and poultry is more the staple.  Though bread is plentiful and served at nearly every meal it's certainly not indispensible.  For the gluten free among us we can simply forego that as there is so much else that's wonderful and delicious, or there is corn bread, which the Portuguese adopted as their own when the explorers brought corn back from the new world.
Where to Shop
You may feel a little lost and intimidated when you pick up your first international cookbook, or start perusing recipes on the web.  The ingredients may seem unfamiliar and you may not know where to get them.  Unlike your familiar favourite products that you know exactly which aisle to go to in the supermarket to find, and the well known labels fairly jump off the shelves you may find yourself on a bit of a hunting expedition.  What exactly is garam masala, or wakame, or miso, and where in the world do you get it?
The good news is that international choices are becoming more common place and many of the large supermarket chains are carrying the ingredients you'll need.  Especially in the cities where immigrants tend to gather first, the stores need to stock their favourites from home in order to win their business.  I remember when I first started making my own tortillas.  I went to at least 4 different stores before  I found the corn masa.  Now it's in almost all of them.
If your favourite supermarket doesn't carry what you need, then google is your friend.  Nearly every city has a variety of Asian and Indian markets with the authentic products that are often imported from the country your gluten free cuisine of the evening originated from.  I've also found in Canada that The Bulk Barn is a good source of items that may be difficult to find elsewhere.  That's where I get most of my gluten free grains like the teff need to make Ethiopian injera.
One of the many ways my gluten free diet has been a blessing, besides improved health of course, is that it's led me down a path that's truly taken me around the world, at least from a culinary perspective!
Home > Gluten Free Cooking > Gluten Free International Cooking