Gluten-Free Lifestyle
Is gluten-free a "lifestyle"?
Celiac and gluten intolerance are real health conditions and some people resent the "lifestyle" tag.  For me, so long as you don't add the word "choice" to the end of that then I'm fine with the word lifestyle.
After all, it definitely has an affect on our lives and lifestyle. From socializing, to travel, to how we set up our kitchens and pantries.
That's why we need more than just recipes and cooking tips, we need strategies!
Photo by Kelsey Chance on Unsplash
Read through or use the links below to jump to the sections that interest you.

Importance of a "Food Philosophy"
Remember back on the homepage we talked abut having a food philosophy?  Have you thought about yours?  Have you tried putting it into words?  Don't worry about getting it wrong.  I bet it will change over time as you get more comfortable with your new gluten-free lifestyle.
Here's mine
Natural is best.
Balance is essential,
Simplicity is the thread that ties is all together.
Some Things to Think About
Have you thought about what family life is going to look like? 
| | |
| --- | --- |
| | What is the overall strategy?  Will all meals at home be completely gluten-free, or will non-celiac family members be allowed some gluten?   |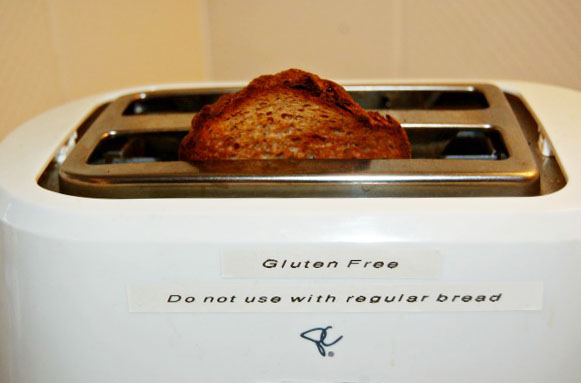 Everyone approaches it a little differently and you'll need to figure out what works for you and your family.  Some people banish gluten entirely from their homes. The risk of getting sick from cross contamination is just too great and having gluten in the home raises their anxiety levels too much.  Others try to cause as little disruption to the rest of the family as possible taking the attitude that "my disease should not make everyone else suffer".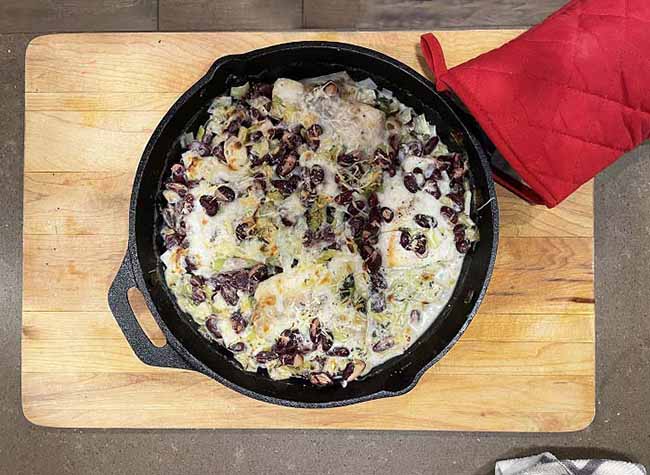 If you know me by now you know that I'm all about balance.  And the beauty of a naturally gluten-free lifestyle is that it's fairly easy to take a balanced approach and still remain safe.  Most of the food in our house is naturally gluten-free whole foods which are safe and healthy and delicious for everyone.  Right now, it's just my husband and me in the house.  He has some wheat bread and cereal that that he likes so we have a place in the pantry for these and he has a special spot on the counter where he makes his gluteny food then cleans up when he's done.  

There's tons to explore!  Grab a cup of something warm and follow the links below to see what your gluten-free lifestyle may hold.
Getting Set Up
Gluten-Free Pantry: Have you been putting off the job of making your pantry gluten-free.  I don't blame you.  It's a big job and not for the faint of heart.  But you are not faint of heart and you have support, me.
---
Gluten-Free Kitchen: This is where that overall strategy is important.  If you decide to have some glutenous food in the house then you'll need do that safely.  Cross contamination is real and it's important that you set up your gluten-free kitchen (or mostly gluten-free kitchen) so that it functions well for the family, and so that you don't get sick.
---
Socializing and Travel
At some point you're going to want to leave the house.
I usually try to put a positive spin on things, it's just my nature.  But let's be real for a minute.  There is no point pretending this gluten-free lifestyle thing will be easy or that you can just continue on like you always have.  The days are gone when you can just jump in your car and take off on a road trip or even a day of shopping trusting that you'll find food along the way.  No more grabbing a hot dog from the street vendor or running through the drive through at McDonalds.  You'll need to plan ahead.  Here is all the information you'll need to help you out.
---
Gluten-Free Dining:  This is the most comprehensive guide to gluten-free restaurant dining on the internet.  I know, I've looked!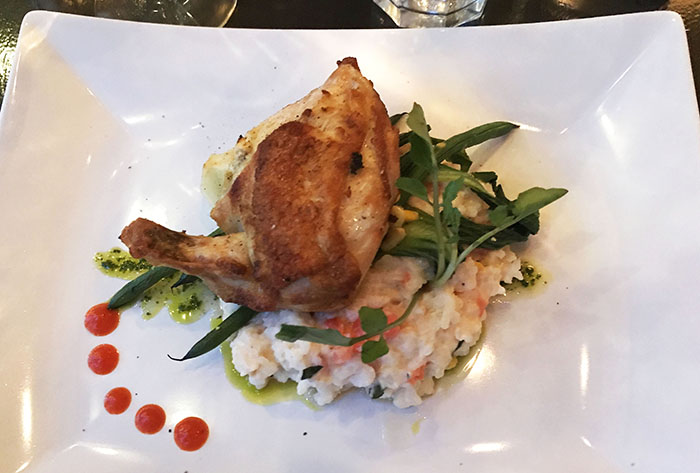 ---
---
Gluten-Free Travel: Whether you're travelling across town or around the world, these tips will keep you safe so you can focus on what's important.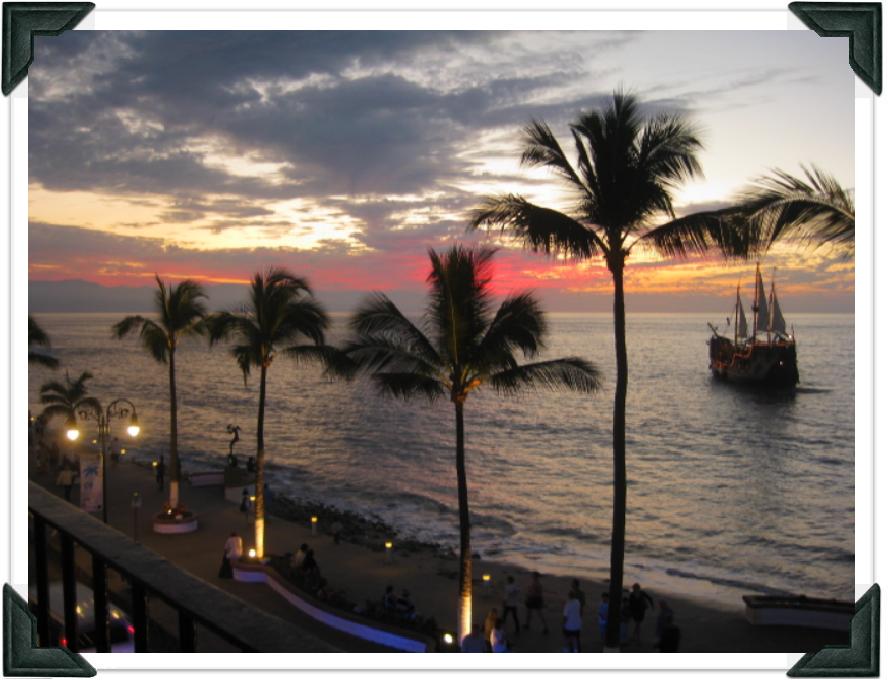 ---
Gluten-Free Alcohol: "I've recently been diagnosed with celiac disease, I'm going out with friends, what can I drink?" Click here for the answer.
Living With Celiac Disease
That should give you the basics, so now let's get into some deeper or even controversial topics.  Have you wondered about gluten in your skincare or personal care products?  Have you noticed that even after going gluten-free you're still having tummy troubles?   Celiac disease will show its face in places you may not have even thought of.  If you're attracted to a more traditional approach to health, we'll explore some natural remedies and ways of dealing with your condition and supporting your health. 
---
---
Celiac and Lactose Intolerance: Have you noticed a rumbly tummy lately and suspect the culprit might be that milk on your gluten-free cereal or the cheese on your pizza.  Go here to find out how celiac disease and dairy are related.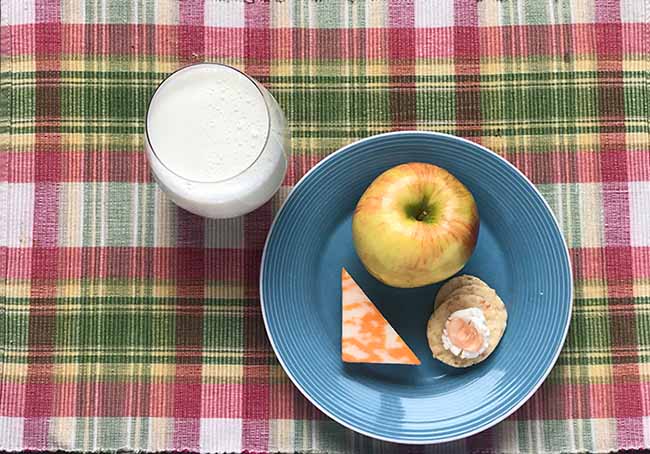 ---
Gluten-Free Skin Care: Can gluten affect your skin? Do you need to eliminate gluten from personal care products too.  Go here for answers to the 4 big questions about gluten and skin care, 4 essential recommendations for healthy skin and resources to help you find the right products for you.
---
---
Celiac Disease and Miscarriage: Have you had trouble getting pregnant or carrying your pregnancy to term?  Here I share my personal story and also what the experts are saying about how celiac disease affects fertility and pregnancy.
---
Reading and Resources
 I'm kind of an avid reader, especially on all topics food and health related, so I've dedicated a whole section of naturally gluten-free to share my reading list with you along with a review of each book so you can decide if you're interested and would like to read the book yourself.    
I do a regular Saturday morning "Grab a Good Book" feature on my Facebook and Instagram pages so follow me there if you want to read along.

Gluten-Free Books - Reading and Resources: Not everything is directly related to living a gluten-free lifestyle.  Some books are about food and our food production system, some are about cooking in general and some explore the edges of science and research into auto-immune disease and our modern lifestyle.
Join the Conversation
I and the rest of the Naturally Gluten-Free community would love to hear from you.  Share gluten-free lifestyle tips, recipes, and experiences at our Naturally Gluten-Free Facebook Group.
Talk to you soon.
Home > Gluten-Free Lifestyle