Welcome to Your Gluten Free Healthy Lifestyle!

If you've been diagnosed with celiac (coeliac) disease, a wheat or gluten intolerance or you'd just like to try living gluten free for a while to improve your health or relieve stomach discomfort, you've come to the right place.  My mission is to provide you with a roadmap to health through delicious, nutritious food - simply and naturally. 
NaturallyGluten-Free.com is about more than just recipes. 
It's about Strategies  
It's about embracing this new opportunity to re-build your diet and your lifestyle from the bottom up in a healthier, simpler and more satisfying way. 
How exciting is that!
Simple and Clean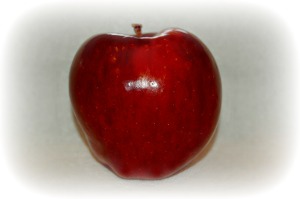 It's all about simplicity here! After all, life has become way too complicated and if you've just been diagnosed with Celiac, you're probably feeling like that's just multiplied exponentially.
  Here you'll find simple meal plans that fit into your life.  Quick bites for busy week nights and delicious dinners that will be the center piece of connecting with friends and family.  You'll find strategies for eating restaurant meals, for being a good house guest and for avoiding the low quality foods that cause so much trouble.
It must be so difficult!

That's probably the first thing I hear when I tell someone that I'm on a gluten free diet.  If you're new to this whole concept, you may feel a little overwhelmed right now, but I promise you, in a very short time you'll realize that it's not that difficult and you'll feel like you've given up nothing!  Nothing except the pain and discomfort caused by gluten that is!

Delicious Whole Foods
"No more bread or pasta, I may starve!" This may be what you're feeling right now, but you'll be pleased to discover that there is a whole world of gastric and culinary delights just waiting for you to step inside.  You may be surprised to find that many of the tastiest and most nutritious food you already know and love are naturally gluten-free.  Fruits and vegetables; whole, fresh, unprocessed meats; nuts and seeds and there is a plethora of grains that you can safely cook with and eat.  This gluten-free world really is your oyster.
Gluten Free Cooking
Cooking gluten free is fun and easy.  You don't have to forget everything you already know, just twist it a bit and build on it.  Learn some new techniques and how to make substitutions so you can continue to enjoy many of your favourite recipes.
Meal planning is a breeze.  Stir together a little of the traditional with some new ways of thinking and you'll soon be preparing delicious gluten free meals your whole family will enjoy.

Isn't that expensive?

That's probably the second thing I hear when I tell people I'm on a gluten free diet.  If you're like many North Americans who eat a large majority of meals away from home, even in the car, then I suggest that you will be doing this less, and you may find that alone will save you money.  If you choose healthy whole foods and mostly prepare them at home you may be pleasantly surprised. 
However, if you just go to the supermarket and stock up on every packaged item with gluten free on the label, you will find that it's more expensive.  A lot more expensive!  When it comes to choosing gluten free products you need to be discriminating.  Checking labels for sources of gluten is important, and more than ever, it's also important to remember the old rules: avoid processed foods, the fewer ingredients the better, and don't eat anything you can't pronounce.

Don't skimp on quality

I always recommend spending a little more to get quality ingredients and preparing them well.  This will leave you feeling satisfied and usually eating less. 
Yes, you can do gluten free on a budget!