Hi



Issue 009 – Aug 2022

Go ahead and pass this newsletter along if you know someone who would benefit from info on living gluten-free and from some of my best recipes.


All Things Mediterranean

You may remember from the May Issue that I talked about what comes after Keto.

My husband and I have been on the ketogenic diet since March and it's going really well. He's lost 40 pounds and I've lost 14. We've gotten over needing potatoes, rice or pasta at every meal, but still, we've had to cut beans, grains and a lot of fruits. I would like to find ways to add these back in without undoing all our hard work from the last 5 months.

I've been researching the Mediterranean diet and especially it's benefits for someone with Celiac. Here's a bit of Q&A and what I've discovered so far.
Is The Mediterranean Diet Gluten-Free?
No, but it's easily converted.

There are gluten grains in the Mediterranean diet like wheat, barley, bulgar, and farro. There are also very common foods made from wheat like pasta, couscous, breads, flatbread and of course pizza. Whole grains can be substituted with gluten free grains like quinoa, millet, buckwheat, teff, rice and corn1. Breads and pastas can be substituted with their gluten-free counterparts but in moderation.
Mediterranean gluten-free pyramid re-published under Creative Commons Attribution License
3
Is the Mediterranean diet good for Celiac?
Yes!

The Mediterranean diet is anti-inflammatory and is proven to prevent chronic health conditions like heart disease, cancer and type 2 diabetes. It may also help with IBS (irritable bowel syndrome) which plagues many celiacs. The Mediterranean diet is also good for your microbiome. This is likely because of the focus on vegetables, beans and whole grains2.


Stay Tuned for More
Watch my Website NaturallyGluten-Free.com and my Facebook page for more information on the Mediterranean Diet for Celiacs. In the coming weeks I'll be posting a more detailed article and there will be more recipes too!
Featured Article
Kitchen Knife Skills

I've taken us back to basics with this article because I think its so important.

For people who don't like to cook, I suspect a lot of the reason is that they don't feel like they're good at it. Being comfortable with your knives and knowing how to use and care for them might just be the spark that will light the fire of passion for cooking. At least that's my hope.

Knives and Knife Skills



---
Featured Recipe
Herbed Lamb Chops with Moroccan "Couscous"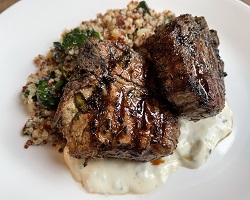 When you're getting into something new and trying to learn all you can, a good resource is other people. I joined a Mediterranean Cooking FB Group and have been so excited to try the recipes that the folks on there are sharing.

This recipe was adopted from one shared by Elena Gahret. I gave it my own little twist and loved it so much that I had to share it with you. This will definitely become part of my regular rotation for family meals, and I hope you love it as much as I do. It's easy enough for a weeknight family meal and impressive enough to serve to guests.

Herbed Lamb Chops

The second half of this meal is the Moroccan "Couscous". Couscous is in brackets because couscous is made from wheat. I've substituted the couscous with the super nutritious, super versatile super-food, quinoa.

This delicious side comes together in just a few minutes and will perfectly compliment your lamb chops.

Gluten-Free Moroccan "Couscous"


---
News From the Scientific Community
Mediterranean Diet May Prevent Celiac Disease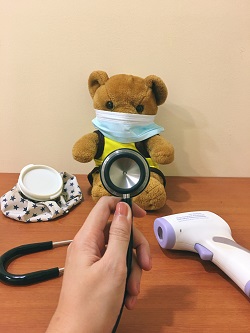 Here's a little gem with earth-shattering potential!

I attended a Q&A session with Dr. Stefano Guandalini who is an internationally recognized expert on celiac disease. Being Italian, he is a big supporter of the Mediterranean diet. He said that there is some evidence that the Mediterranean diet may prevent celiac disease from developing if given early to at risk children. It's early days but wouldn't this be amazing news!

Imagine if you knew that you or your partner might be passing the celiac gene on to your children. Now imagine that you knew how to prevent them from getting celiac! Starting your children on the Mediterranean diet early could prevent them from developing celiac!!

---
What I'm Pondering
Why do People Hate Cooking?
And what can be done about it?

Do you ever feel like you're preaching to the choir?

I feel that way sometimes when I extoll the virtues of cooking. How much healthier it is, how much money you save, how satisfying it is. You, dear reader, already know that don't you? How do we reach the folks who don't?

Is it bringing Home Economics back into the classroom?
Is it educating parents about the importance of including kids in meal prep?

My daughter is trying out Hello Fresh. If you're not familiar, they deliver ready to cook meal kits to your door and you cook it yourself. She thinks it's a great way to learn to cook.

What are your thoughts? Does this even matter? Weigh in at our NGF FB Group .




---
What I'm reading
Gluten Freedom by Dr. Alessio Fasano
I've just finished this one and enjoyed it so much that I'm chomping at the bit to pick up Dr. Fasano's newer book Gut Feelings.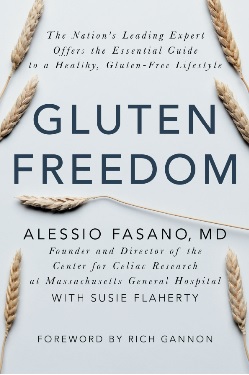 Watch the Gluten-Free Books page for my review of Gluten-Freedom. And if you're interested, pick up the book for yourself.


The Complete Mediterranean Cookbook
by America's Test Kitchen

Would cookbook reviews interest you?

I've been wanting to do some cookbook reviews for a while, but it just hasn't bubbled up to the top of the priority list. You know how it goes. Anyway, I think this is a great one to start with so watch for it to come out soon too.

More Reading
If you're interested in my celiac and food related reading list go here: Gluten-Free Books

---
A New E-Book from Naturally Gluten-Free
Some of you have been asking for advice for the newly diagnosed. A "Beginner's Guide" so to speak. Well, I started working on it and soon realized that it is much more than just a web page. I've decided to create a hyperlinked e-book for you which will likely come out mid-2022. I'll keep you posted here in the newsletter and on Facebook.

---
That's all for this month.
I'd love to hear from you. Let me know what you'd like to see in the newsletter. Just drop me a line from my Contact Page .


Talk to you next month.


In the meantime, you can follow me on Facebook at

NGF_facebook
Or on Pinterest at NGF-Pinterest

---
If you've received this from a friend, welcome! To learn more about me and my work click this link to my about Patty Maguire page . From there, feel free to peruse the site, then if you're interested you can sign up here to receive my newsletter every month.

I respect your privacy! I won't use your email for anything other than to send you my newsletter.

---
Sources:
1. Mediterranean gluten-free diet. BIDMC of Boston. (n.d.). Retrieved August 8, 2022, from https://www.bidmc.org/centers-and-departments/digestive-disease-center/services-and-programs/celiac-center/celiacnow/nutrition-and-the-gluten-free-diet/mediterranean-gluten-free-diet
2. Melinda. (2022, February 8). The Mediterranean Diet. HelpGuide.org. Retrieved August 8, 2022, from https://www.helpguide.org/articles/diets/the-mediterranean-diet.htm#:~:text=By%20reducing%20your%20risk%20of,you%20maintain%20a%20healthy%20weight
3. Bascuñán KA, Elli L, Vecchi M, Scricciolo A, Mascaretti F, Parisi M, Doneda L, Lombardo V, Araya M, Roncoroni L. Mediterranean Gluten-Free Diet: Is It a Fair Bet for the Treatment of Gluten-Related Disorders? Front Nutr. 2020 Dec 2;7:583981. doi: 10.3389/fnut.2020.583981. PMID: 33344491; PMCID: PMC7738606.

---